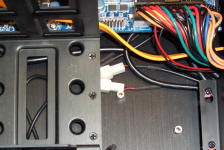 Remove Hard Drives.
These two standoffs are for IR221 board.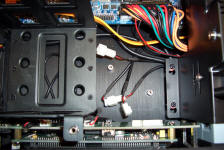 Disconnect one of Y splitter connectors.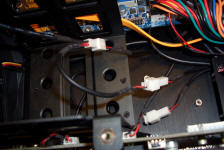 Attach supplied Y splitter and connect to wire S-PUSB-C1 (# 7 on diagram)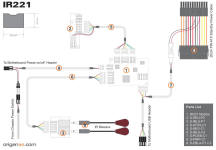 IR221 wiring diagram for S**T models. (there is Y splitter supplied instead of #4 in IR221 small kit)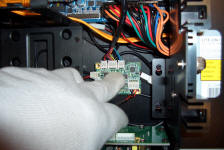 IR221 on standoffs
Remove wire #7 from PCB and insert screw. It is difficult to insert screws with connector in.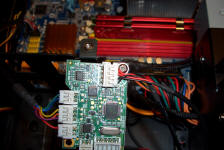 Reinstall wire #7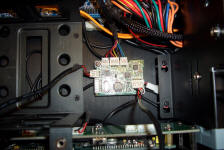 Install PCB on standoffs.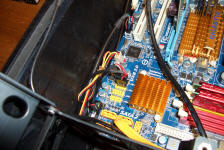 Connect USB connector to MoBo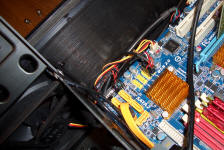 Disconnect power connector, install power splitter (S-PIRP-C1 - #8) and reconnect it.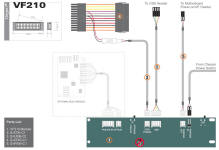 VF210 wiring diagram for S**V models
When you add IR221 to SxxV models, wire "5" must be connected to PHILIPS IR OPTION connector on VF210, instead of IR receiver - board "2"

IR switch must be set to "Philips" position.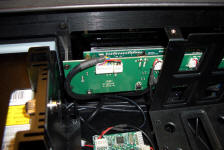 Connect wire (S-IRIO-C1 - #5) to VF210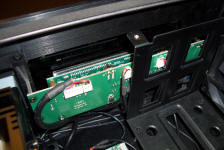 Set IR switch to "Philips" position.
You are done!